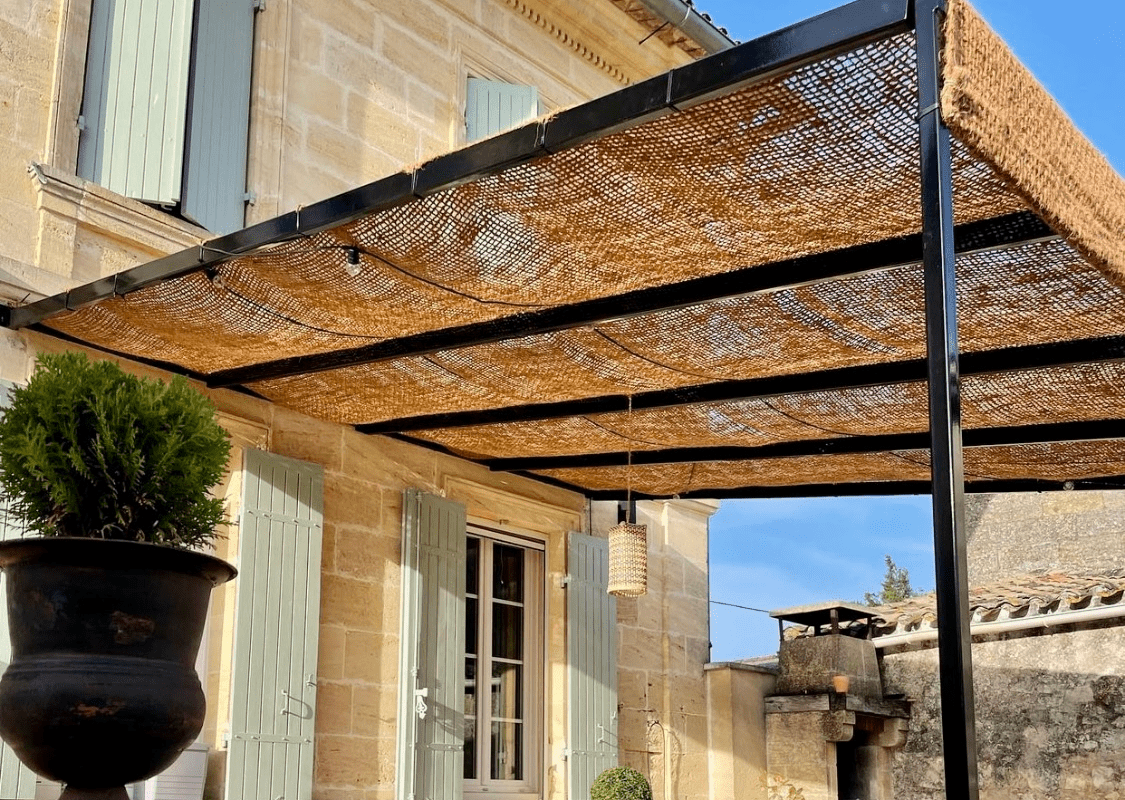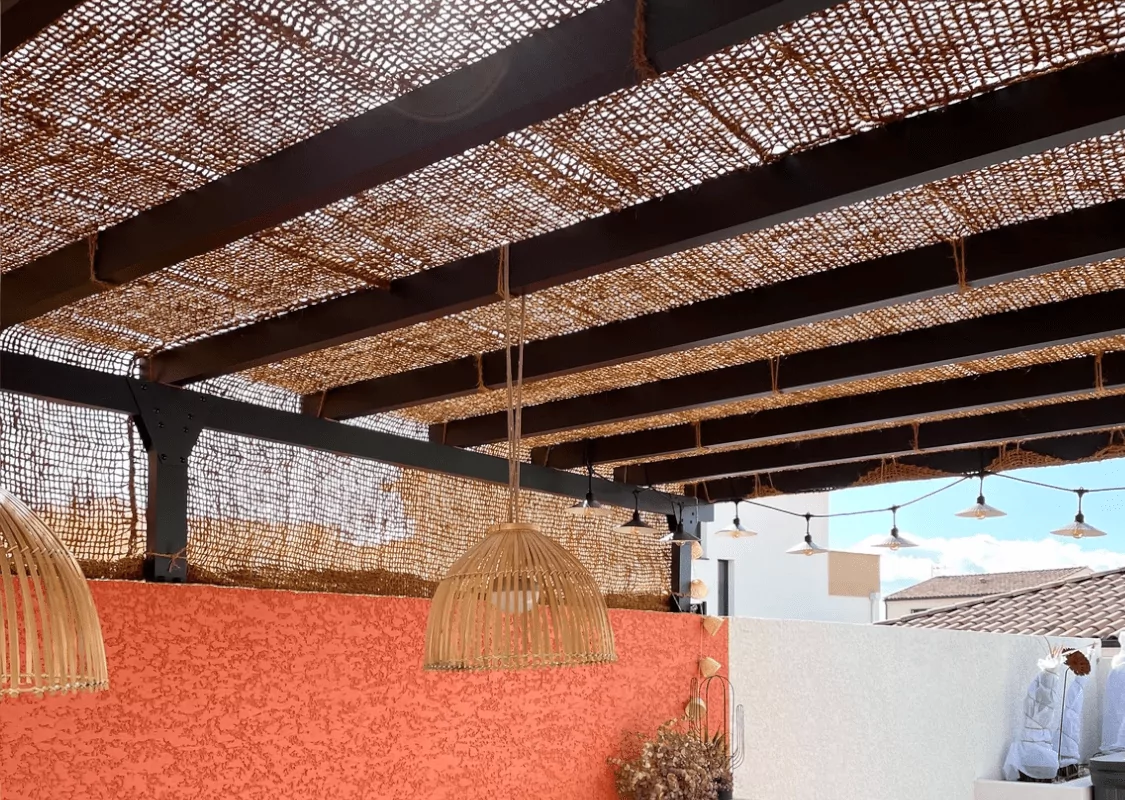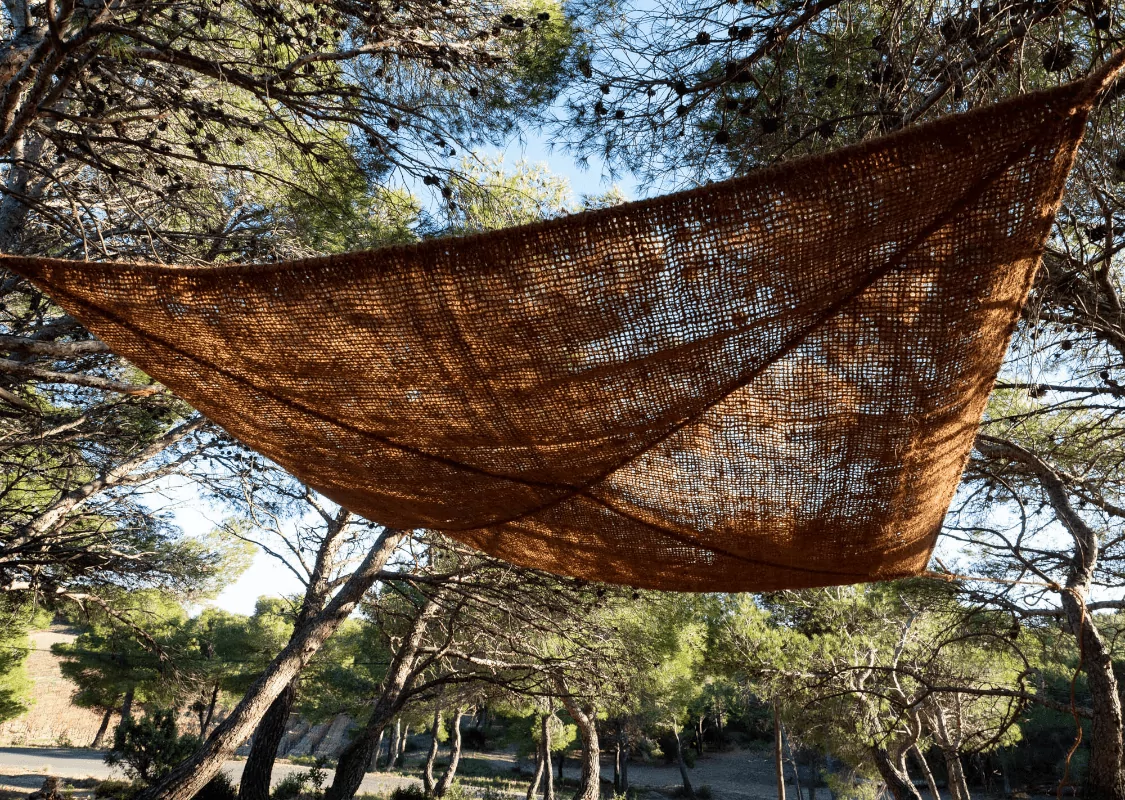 Welcome to our website dedicated to the coconut fiber shade sail:
Henriette&Concha, vous propose ses voiles d'ombrage en fibres de coco 100% naturelles pour une ambiance chaleureuse et tendance mêlant ainsi Esthétique, Ethique et Ecologie.
These coconut fiber shade sails are made in our workshop in the South of France, to measure or to standard dimensions. Our shade sails are 100% natural and ecological. They are resistant to all types of climates, they do not fear strong wind or rain (because the coconut fiber is rot-proof), very strong and have a low wind resistance.
Our coir shade sails keep you cool with an airy weave that filters the sun's rays and lets air through.
La voile d'ombrage en fibres de coco créée une ambiance chaleureuse et très tendance avec sa lumière tamisée naturelle. Elle s'accorde à tous les types de décoration : bohème, ethnic chic, contemporain, scandinave ou plus traditionnel et convient également à tous les environnements : campagne, mer, montagne, ville…
Our shade sails are available in rectangular or square format to be placed on a pergola or stretched like a sail.
We pay the greatest attention to the quality of each step of the manufacturing of our shades so that they are as durable and solid as possible.
Henriette&Concha is a store of artisanal decoration which works in the respect of the craftsmen and their know-how.
Discover our different models of shade sails.